Russian Photographer Alexei Moskalenko's first photo exhibition about the LIDO at the Terrasse Hotel, Paris from March 1st to May 1st.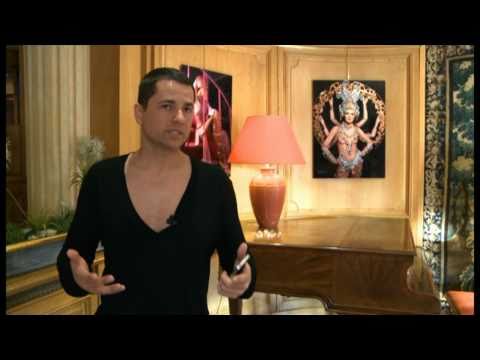 Alexei did not choose his subject matter by coincidence: having spent the past 6 years performing in "Bonheur", the latest production at the Lido de Paris, he wanted to create a "Tribute to the Lido", while embarking on his own new adventure within the world of photography. He thus decided to extend the initial idea, combining the Lido's past and present to honor Miss Bluebell, who – buried right next to the Terrasse Hotel in the Montmartre Cemetary – recently celebrated her 100th anniversary.
Using the unique history of the Lido and Miss Bluebell as an inspiration, Alexei wanted to depict the elegance, glamour and chic of the famous Bluebell dancers from the intimate point of view only a fellow dancer could capture. His challenge was to separate the dancer from the photographer — the insider looking at the world's most famous nightclub as if discovering it from the outside.
Exclusively using dancers and costumes from the Lido de Paris, this project has been a personal journey of self reflection, attempting to fulfill Alexei's ambition to remind us all that major attitude and showgirl glamour can still be relevant and fashionable today — and that beauty and grace will always be art.
Alexei Moskalenko has always had a passion for photography. This interest led him to study photography very early on. At age 13, he was awarded 2nd place in a national competition in Russia.
Alexei also has an interest in dance. At 15 he left his native Tuapse for St. Petersburg to study at the famous St.Petersburg Music Hall. After graduating, he was offered a place in the resident company and performed in many theatres in different countries. He left Russia in 1998, and toured extensively around the world before settling in Paris in 2003, where he has worked as a dancer at the Lido de Paris, the Moulin Rouge and Paradis Latin, while still practicing photography, his first passion.
In order to further develop his photographic skills, Alexei enrolled at Speos Paris Photographic Institute, where he graduated in 2010.